Biography of the Founder
Willow Arlenea, founder of the Dancing Willow Tree Mystery School, has been a student and teacher of the mysteries throughout her life. Her journey into spirit began through the gateways of visual art and esoteric dance. Early explorations into Native American spirituality and Wicca provided substance and meaning to her B.F.A. degree from Boise State University in 1977. After moving to Colorado in 1980, her journey led her into the Sufi tradition and belly dancing, and into Vipassana meditation of the Buddhist tradition.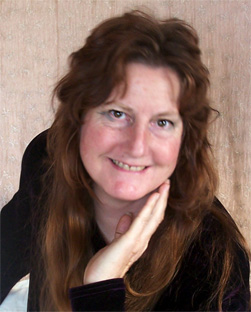 Deep mindful awareness informed and supported her journey through Naropa University, culminating in a Master's of Transpersonal Psychotherapy, with a body centered emphasis.
After several years of practicing psychotherapy and meditation, awareness of the higher realms opened up for Willow. She began channeling nature spirits and ascended masters. As her psychic abilities continued to unfold, her healing work focused on the blocked energy in the chakras of her clients and their unresolved past-life karmic imprints. Further information is obtained in a healing session by reading from her Tarot of Transformation oracle deck, coauthored with Jasmin Cori. Group work in ceremony, ritual and energy practice sessions has accompanied her individual work with clients.